Getting to
Get to Fast Faster
The venue for Get to Fast Faster 2023 will be the Shangri-La in Bangkok, Thailand.
Shangri-La Bangkok
89 Wat Suan Phlu Alley, Bang Rak,
Bangkok 10500, Thailand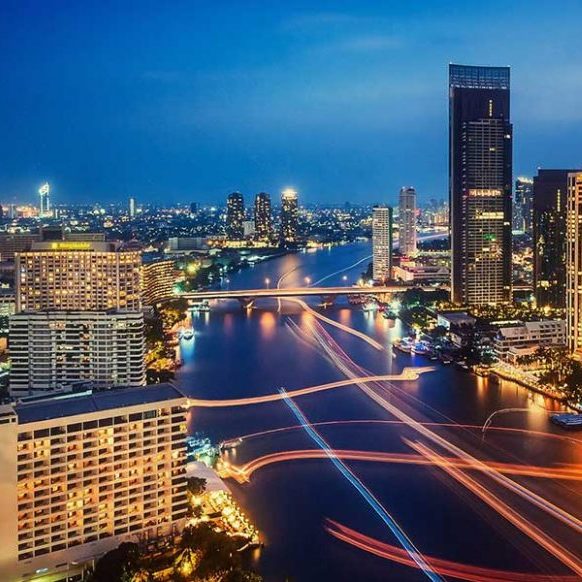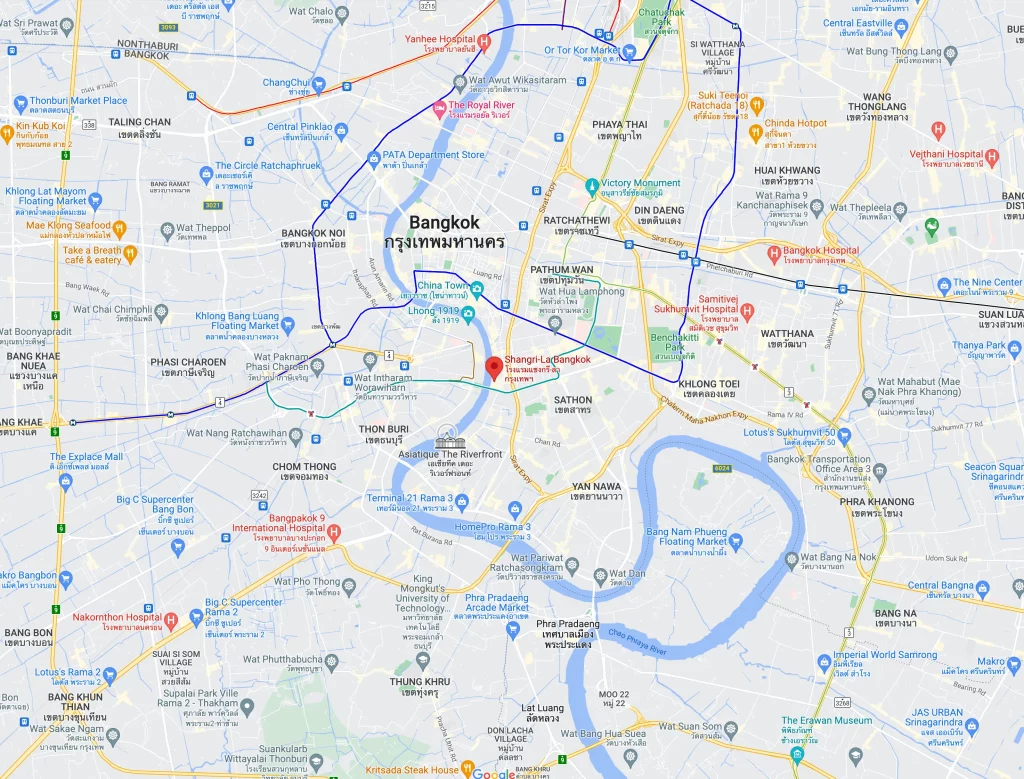 Arriving by Plane
Delegates will land at either Suvarnabhumi Airport which is approximately 26km from the Shangri-La Bangkok hotel or Don Mueang International Airport which is approximately 24km away.
Taxis and ride share services are readily available in front of the terminal at either airport. Shangri-La Bangkok, is approximately 40 minutes by road from both Suvarnabhumi Airport and Don Muang Airport.
Arriving by Car
Should you plan to arrive by car, directions to the hotel can be found here.
Parking
Onsite parking is available at the hotel. Parking is free for the first 10 hours and any additional hours are THB 50 per hour.
Parking is complimentary if you also have booked a room
BTS Railway
The closest train station is Saphan Takson BTS Station, 220m away from Shangri-La Bangkok.
Visas
At this current time, Travelers entering Thailand are not required to show Proof of Vaccination or COVID-19 test results. All travelers can freely travel to Thailand without any COVID restrictions. Travelers are not required to obtain a Thailand Pass or Certificate of Entry (COE). There is no need to download any mobile app. Please continue to check these requirements as this information may change in line with government health restrictions.
Most visitors to Bangkok are granted a Visa on Arrival and allows passport holders of 19 listed countries and territories to enter Thailand without needing to apply for a Tourist Visa from a Thai Embassy in their own country.
All visitors must hold a passport valid for at least 6 months.
Please refer to this link for further information about visas and if you are required to apply for one before travel: More information on Visas
If you require an official Nokia invitation letter to apply for a visa, please complete the steps below:
Customers/Partners:
Please contact your Nokia representative for your official Nokia letter of invitation.
Staff:
Please follow the instructions on the event intranet site and contact karen.whitaker@nokia.com in case of questions.
Climate
Bangkok in September is moderately hot with a moderate chance of rainfall. September is part of the rainy season and is generally the wettest month of the year.
Average daily temperature: 25 degrees to 32 degrees Celsius.
Monthly rainfall: 315mm
Currency
The currency in Thailand is the Thai Baht (THB).
Dress Code
The dress code for Get to Fast Faster 2023 is business casual.
Electricity/Voltage
In Thailand, the voltage of domestic AC is 220 volt (50 cycles). Foreign visitors are advised to bring along Travel adaptors to fit the outlets in the country.
Electrical sockets in Thailand are compatible with both flat parallel prongs (like in the United States and Japan) and two round pins (like in most European and Asian countries). While two-pin sockets are common in Thailand, some establishments like hotels and offices also have three-pin outlets installed.