Things to do on Sentosa Island
Universal Studios
Singapore's only movie-theme park features 24 rides and attractions, including a pair of dueling coasters that brush past one another in several near misses in their aerial combat. Thrill-seekers can choose between a coaster where they are seated or the other where riders are suspended. Exciting loops, sudden turns, breathtaking drops and thrilling near-collisions will make you scream your heart out. Dinosaurs, lemurs, ogres and Egyptian mummies add to the thrills and adventures.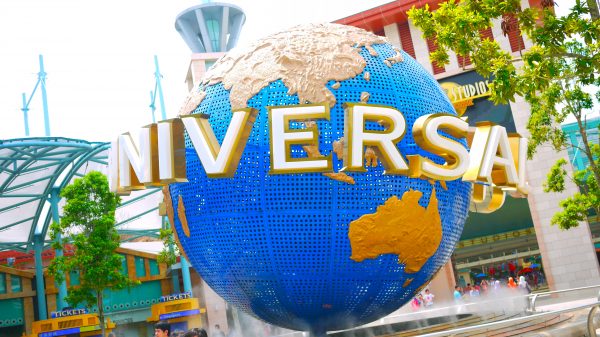 Wings of Time – Light and Sound Show
The open-air production combines fire, water, music, and lasers that together tell a magical story. The 30-minute event is perfect for both families or couples on a romantic holiday.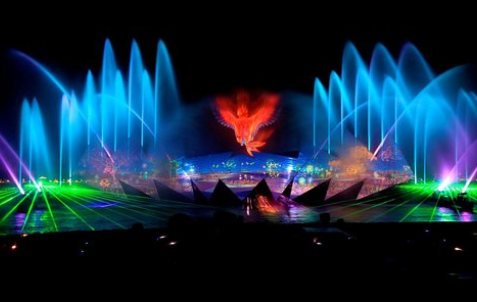 Dinner Cruise – Romance Under Sail
Be it a romantic date, a special celebration or quality time with family and friends, our Sunset Sail/ Dinner Cruise takes you on an unforgettable journey that you'll share forever on-board the regions only luxury tall ship. Your superyacht experience begins as we sail out from Resorts World Sentosaa (RWS) and head for the tranquility of Singapore's calm port waters. As the crew scale the masts to set sail, the sea folds around your own private table on the upper deck with the traditional rigging of this 4-mast 22-sail luxury Tall Ship towering overhead, creating a truly unique ambiance like no other! With an air conditioned Grand Salon on the main deck, two premium bars, a flying seat and carefully selected entertainment, our harbour cruises have all the ingredients for a perfect evening onboard our amazing superyacht.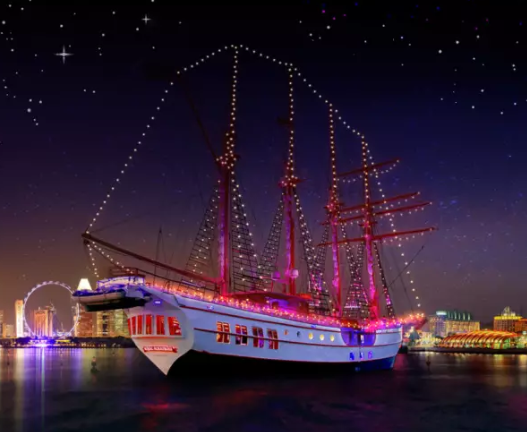 Adventure Cove Water Park
Thrilling slides and encounters with marine life – all in one place. At Adventure Cove Waterpark, you can take high-speed water slides, laze the day away drifting on a lazy river, snorkel with 20,000 tropical fish over a colourful reef, wade among rays and even come face to face with sharks! Come have fun today! Where the water's full of life.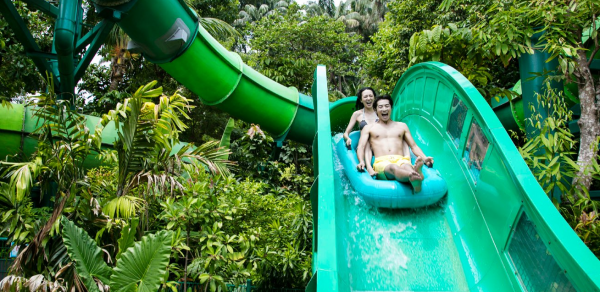 S.E.A Aquarium
Enter and explore the marine realm of S.E.A. Aquarium, home to more than 100,000 marine animals of over 1,000 species, across into 50 different habitats, each one as fascinating as the next. It's an experience you won't forget.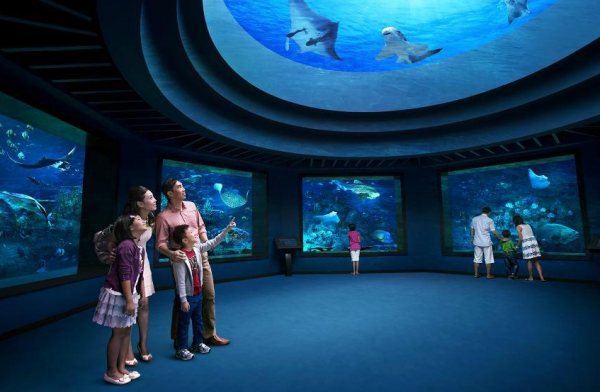 Singapore Cable Car (Sentosa)
Established since 1974, Singapore Cable Car is the nation's first and only cableway. More than a mode of transport linking local residents and overseas travellers from the top of Mount Faber Park to Sentosa Island, a 'joyride' on the cable car offers a 360-degree aerial, visual treat of the entire Sentosa-Harbour Front skyline.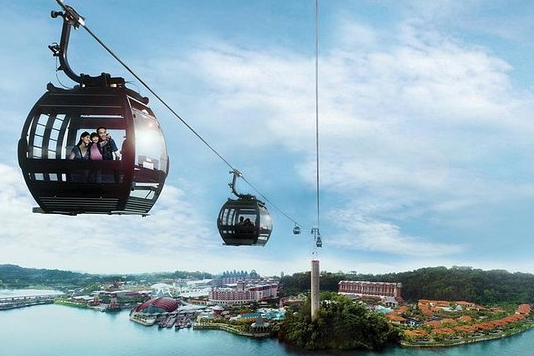 Sentosa Boardwalk
The Sentosa Boardwalk is a pedestrian walkway that shares the same bridge which carries vehicular traffic into Sentosa. The pathway of the Sentosa Boardwalk is accessible from the eastern end of the VivoCity shopping mall and connects to the Resorts World Sentosa Waterfront area. If the idea of walking to Sentosa seems long and tiring, not so at all. In fact, the Boardwalk is only 700 metres long.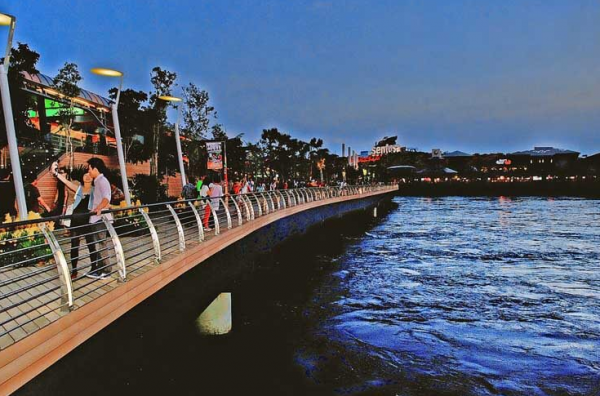 Madame Tussauds Singapore
Roll out the red carpet the World Famous Madame Tussauds is now on Sentosa Island! Bringing our unique blend of glitz and glamour, Madame Tussauds Singapore will take you to a party like no other! With fully themed interactive zones and the "Spirit of Singapore" boat ride, get ready to photograph and pose with your favourite A-Listers, challenge sports stars, hop on stage with music legends, get in on action at our new Marvel 4D Experience.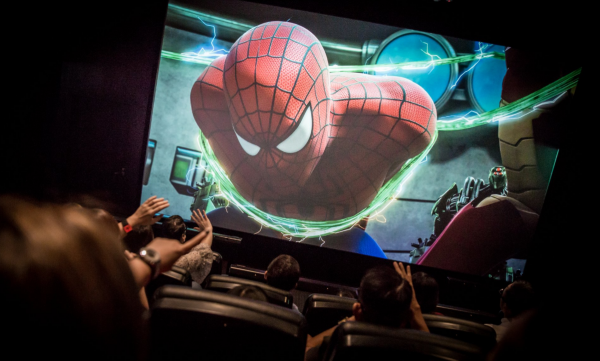 Sentosa Merlion
No visit to Sentosa is complete without meeting its most famous, 37-metre tall resident, the Sentosa Merlion. The legendary Merlion is a mythical creature with a lion's head and a fish's body – as a guardian of prosperity which personifies Singapore's history as an important seaport.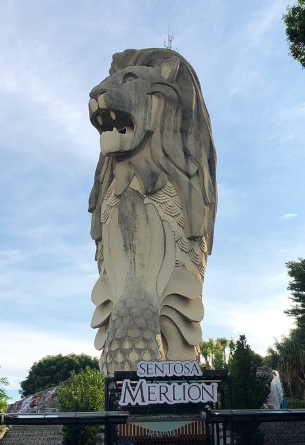 Palawan Beach
With a suspension bridge linking beach-goers to the Southernmost Point of Continental Asia (and also Asia's closest point to the Equator), Palawan Beach, Singapore's happiest family beach, boasts interesting shops and eateries that are a favourite with adults and children alike.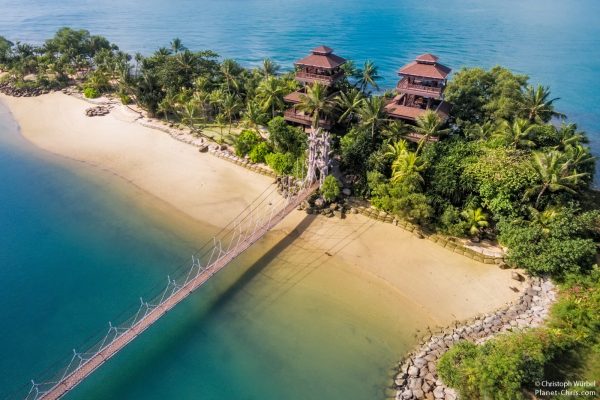 Trick Eye Museum
Trick Eye Museum introduces Augmented Reality (AR) features to its exhibits. The AR features will bring its art installations and paintings to life. Forget about ordinary 3D exhibits in the museum! With Trick Eye Museum's very own Augmented Reality Technology (AR:T) implemented onto the installations, visitors can be immersed with the thrilling sound, lights and other effects that create realistic illusions.